---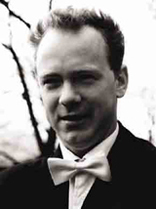 "Durch den heutigen Dirigenten blieb ein tatsächlich wunderbarer Eindruck, wie man mit den Händen ein Orchester zähmen kann. Der Dirigent, Stephen Ellerygenannt zeigte eine tatsächlich technisch vollendete Leistung."
Ootani Masakazu, Japan. (2004)

"....Stephen Ellery demonstrierte mit seinem Können 100%Verständnis des Werkes (Symphonie numer 1 von Shostakovich). Er dirigierte diese komplexe und inspirierende Symphonie mit grossem Erfolg."
El Commercio, Peru. (2000)


"Er ist ein talentierter Musiker mit von natur gegebener Begabung zum Dirigieren und ein grossen repertoire entwickelt."
Prof. Ilia Musin, St Petersburg Conservatory. (1995)



Stephen Ellery wurde 1965 in England geboren, studierte Klarinette und Komposition am Konservatorium in Birmingham.
Er sturdierte unter anderen bei Ilia Musin, Jerzy Katlewicz, Gianluigi Gelmetti, Kurt Masur, Kotaro Sato.
Er gewann den dritten Preis beim Internationalen Dirigentenwettgewerb in Katowitz, Polen,er für die Polnischer Zeitgenossische Musik-Interpretation ausgezeichnet wurde, und erhielt den Polnischen Rundfunkpreis.
Er dirigierte berühmte internationale Orchester wie: "Das Silesian Philarmoniker", "Das Staatliche Philharmonisches Orchester" (Mexico), "Gunma Symphony Orchestra", "Osaka Philharmoniker", "Hanoi Philharmoniker", "Sinfonica Nacional de Peru", und "Das Tokyo City Philharmonic". Er hat als Operndirigen in Yakutsk, Wladiwostok, Arequipa und Tokyo gearbeitet. Weiterhin arbeitete er als Dirigentenassistent in Montpelier (in der Produktion "Boris Godunov" mit Friedemann Layer) und in Jakutsk bei einem Musikfestival des Komponisten Puccini in "La Boheme", "Tosca" und "Madame Butterfly".
Sein Repertoire umfasst "La Traviata", "Rigoletto", "die Hochzeit des Figaro", "Pagliacci", "Cavaleria rusticana", "La Sonnambula", "Eugenij Onegin", "Iolanta", "Giselle", "Don Quichot", "La Boheme", "Tosca", "Madama Butterfly" und "The Medium" (von Gian-Carlo Menotti).
In seinem letzten Projekt dirigierte er geminsam mit Kurt Masur ein Symphonie Konzert in Tokyo.
Im April 2004 gab er mit dem neu gegründeten Trans-opera Orchestra eine Benefiz Gala zugunsten von Amnesty International mit Solisten aus aller Welt.

2004 dirigiert Steve Ellery Konzerte in Australia (Juli) ,Japan (August), Peru (September), und Japan (October/November).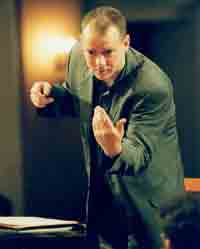 "The Fantasy on a theme of Tomas Tallis....was interpreted with conviction by Stephen Ellery who revealed an ample knowledge of the score..."

El Commercio, Peru. October, 1994


"....Stephen Ellery as usual performed with humour. Conducting Shostakovich's Symphony No.1 he told the horns to play as if they were firing from Kalashnikov rifles, then told the whole orchestra to play as sad as if their children had been sent to Yakutsk.Then he told the clarinettist to play as if he was a worker whistling on his way to work..."

Aktualnosci, Poland, December, 1999.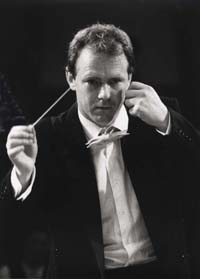 "Maestro Ellery zeigte Phrasierung, Ausdruck und Präzision in seine Interpretation von Debussie`s La Mer..."

El Commercio, Peru, September, 2002.


"Every performance was meticulously prepared, and performed with great passion and panache."

Prof. Andrew Downes, Birmingham Conservatoire


"One of those rare people who can make everyone feel good and find just the right amount of humour to humanise each situation....he was the front runner in the opera and contemporary (music) field."

Maestro Edward Warren, Senior Tutor in Conducting, Royal Northern College of Music


"..In terms of inspiration, originality and sheer determination he seems to have something special to offer..."

Maestro Jonathan Del Mar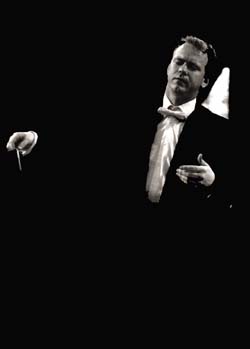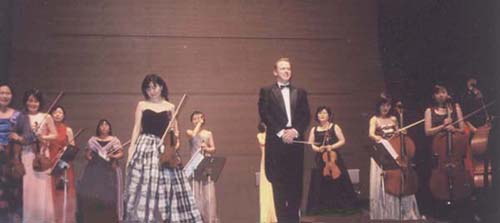 Of course the greatest honour in the world for me would be for you to come and see me in action !!!
"......absolutely amazing ...... I thoroughly enjoyed it!"
"....really brought the music alive....a combination of verve and sensitivity"
"I was particularly held by the episodes of feverish restlessness in the Schoenberg piece and how it resolved itself into gentle tranquillity."
"a lovely ensemble, well fused, "
"It really was a stunning performance"
"The concert last night was wonderful! Congratulations!"

2007 Trans-opera Orchestra Concert Tour
Dates and venues to be decided. Keep watching this site
Trans-opera reserves the right to alter the programme content and performers advertised without prior notice being given

For more information contact and corporate involvement and suggestions for artistic ideas please write to Stephen Ellery.
ANZEIGE

Trans-opera sucht volontierende Opernsänger fü ein Benefizkonzert. Bitte schicken Sie Ihren Lebenslauf an Stephen Ellery.
Contact me


0044 208 530 7447
Write to me:

115c Whipps Cross Rd London E11 1NW ENGLAND