---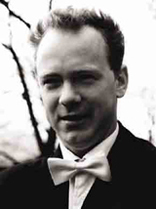 "Un excellente musico con mucho talento musical poseedor innato de una gran habilidad de dirigir. El ha gozado de un gran repertorio durante toda su trayectoria musical desarrollando asi su maxima potencialidad de dirigir."
Prof. Ilia Musin, St Petersburg Conservatory



Stephen Ellery nació en Inglaterra en el año 1966.

Ha realizado estudios con Profesor Ilia Musin.

En el año 1999, ganó el tercer premio, asi como tres diferentes premios especiales en el concurso internacional de directores de orquesta de "Grzegorz Fitelberg" en Katowice, Polonia.
Stephen Ellery ha a dirigido orquestas en Polonia, Mexico, Francia, Vietnam, Rusia, Inglaterra, Italia, Japon (tres de las mas destacados orquestas en Japon, la Tokyo City Philharmonic, la Filarmonica de Osaka y la Gunma Symphony Orchestra) y en el Peru.?@
Ha dirigido las siguentes operas Las Bodas de Figaro, La Traviata, Rigoletto, Evgeni Onegin, Yolanta, Pagliacci, Cavalleria Rusticana, The Medium (de Gian-Carlo Menotti) y los ballets Giselle y Don Quichotte.

En Japon ha dirigido con el destacado violinista Hamamatsu Fujiwara y con el prestigioso grupo "Jess-Trio-Wien".
En abril en Londres dirigió un gran concierto de gala para apoyar a Amnestia Internacional que fue todo un gran exito. Cantantes de todos partes del mundo se juntaron para este evento junto con la Trans-opera Orchestra.
En Mayo Stephen Ellery dirigió un concierto en Tokio junto al Maestro Kurt Masur.

En julio dirigirà un concierto en Australia en el International Double Reed Festival en Melbourne.
En este año en Japon dirigirà las operas Cosi Fan Tutte y Madam Butterfly.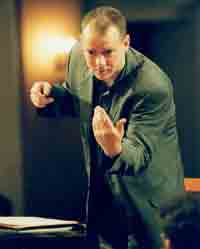 La Fantasia sobre un Tema de Thomas Tallis.....fue interpretado con conviccion por Stephen Ellery

El Commercio, Peru. October, 1994


"....Stephen Ellery como siempre ha realizado sus presentaciones con mucho sentido del humor. Dirigiendo la primera sinfonia de Shostakovich, dijo a los cuernos de la orquesta que toquen como si estuvieron disparando con los rifles de Kalashnikov. Luego dijo a la orquesta que toquen sintiendo mucha tristeza como si sus niños han sido enviados a Yakutsk. Luego dijo a la clarinetista que tocara como si el fuera un trabajador que va silbando en su largo caminar hacia el trabajo.

Aktualnosci, Poland. December, 1999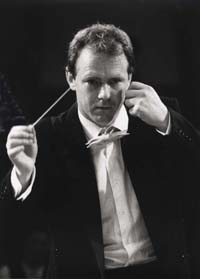 "He notado su musicalidad y su innata originalidad de moldear la musica en su propria manera."

Maestro Stefan Paul Sanchez, European Chamber Opera


"....El maestro Ellery hizo gala de una solvente tecnica: Fraseo,seguridad y precision en las entradas, ademas de expresión y comunicación, obteniendo versiones muy bien logradas de las dos partituras sumamente exigentes...."

El Commercio, Peru.


"Cada presentacion que el realiza es meticulosamente preparado con gran pasion y gran estilo."

Prof. Andrew Downes, Birmingham Conservatoire


"El Maestro Ellery es una de las pocas personas que logran que todos se sienten bien ...y el encuentra justo el momento para manejar todo situacion con mucho humor. Con la musica contemporanea el fue el mejor."

Maestro Edward Warren, Senior Tutor in Conducting, Royal Northern College of Music


"En terminos de inspiracion, originalidad y íntegra determinacion el siempre tiene algo especial que ofrecer .."

Maestro Jonathan Del Mar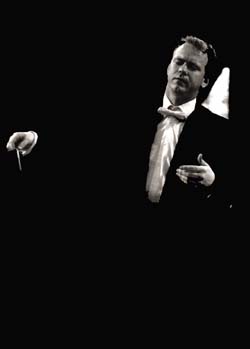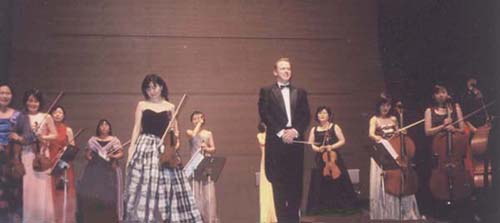 Claro que lo mejor sera que venga a uno de mis conciertos!!!!!!!
"......absolutely amazing ...... I thoroughly enjoyed it!"
"....really brought the music alive....a combination of verve and sensitivity"
"I was particularly held by the episodes of feverish restlessness in the Schoenberg piece and how it resolved itself into gentle tranquillity."
"a lovely ensemble, well fused, "
"It really was a stunning performance"
"The concert last night was wonderful! Congratulations!"

2007 Trans-opera Orchestra Concert Tour
Dates and venues to be decided. Keep watching this site
Trans-opera reserves the right to alter the programme content and performers advertised without prior notice being given
---

For more information contact and corporate involvement and suggestions for artistic ideas please write to Stephen Ellery.
ANZEIGE

Trans-opera sucht volontierende Opernsänger fü ein Benefizkonzert. Bitte schicken Sie Ihren Lebenslauf an Stephen Ellery.
Contact me


0044 208 530 7447
Write to me:

115c Whipps Cross Rd London E11 1NW ENGLAND